A few months ago, we invited you to discover our new tasting format: the A.O.C. Touraine Blanc Bio can.
25 cl of delicious organic white wine produced in Cher by Mathilde.
This format offers a more responsible way of tasting on the move, with a smaller environmental footprint than a glass bottle.
We wanted to offer you a more relaxed and spontaneous way of drinking than the bottle, by offering you a "glass". This is the case of the cubi, which has the disadvantage of being mainly made of plastic. As we fight against climate change and its impact on the environment, we could not use such a format.
So we chose the can. This format has become more popular in the UK and Germany, where it has many followers. Besides, we drink a lot of water, juice, soda and beer, so why not canned wine?
Although we in France have a prestigious image of wine, the can in no way diminishes its prestige. If we have chosen this format, it is mainly for its ecological and practical aspects.

The recycled aluminium can has environmental properties you might not expect. If the initial production of aluminium is very polluting, its recycling is very low in emissions. Aluminium is infinitely recyclable!
Recycling one tonne of aluminium saves almost 8 tonnes of CO2 compared to its production.
The can format also reduces the weight of our packaging by 85%. This means it is less polluting to transport than glass bottles.
To a lesser extent, the can reduces wasted bottle ends! The 25cl in your can is equivalent to 2 glasses of wine for a gourmet tasting, but always in moderation!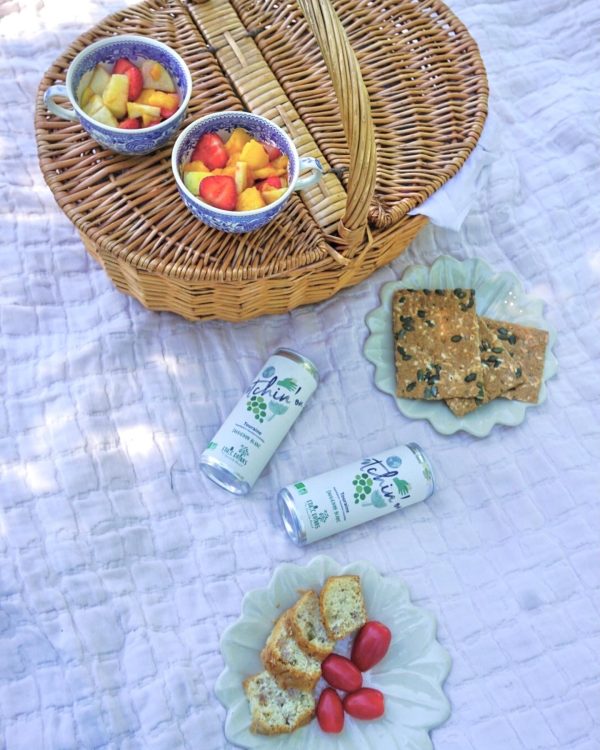 So why reinvent the way we consume wine?
In our quest to democratise the consumption of eco-responsible wine, we thought that this new, more relaxed format would be much better suited to various events or a spontaneous tasting.
Our can is not intended to replace our bottles, but to complement them and give you a new choice.
Whether you are in the city, in the country, in the mountains or at the beach, you can take your can with you everywhere! For an impromptu picnic, a refreshing break during a walk or a little spontaneous craving, our can will satisfy you. No need to worry about corkscrews or glasses!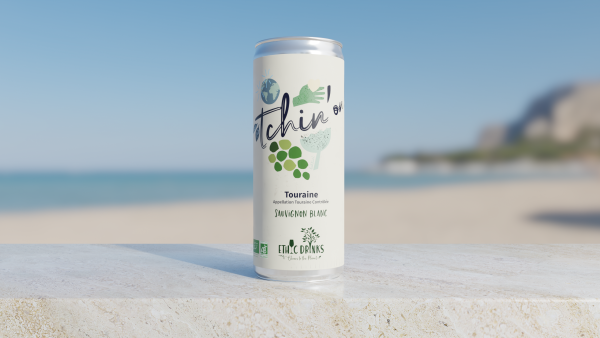 Doesn't the can change the taste of the wine? You might think you would taste the metallic taste of the can, but not at all. Oenologist Marie Lucas tasted it for you and here is her verdict:
"It is a very nice surprise, because we have a very delicate Sauvignon Blanc, with mineral notes, which then develop into fruity notes: citrus, lime, but also pear. It is a very delicate wine. On the palate we have the freshness of the Sauvignon, but above all a long finish that lingers on the palate. This is what we expect from a quality wine that can accompany us from aperitif to dinner, for example with good fish or other more gourmet dishes."
At the beginning of the summer, we were asked to animate various private events and to discover our tin. It was much appreciated for the quality of the wine, but also for its practicality.
Guests were surprised to discover all the environmental advantages of this format compared to the bottle.