As summer settles in and fresh aperitifs and meals become commonplace, there's nothing better than enjoying a glass of delicious, environmentally-friendly wine that doesn't empty your wallet. Why deprive yourself when you can consume better? Our selection of affordable cuvées invites you to explore a wide range of organic wines that are perfect for your summer evenings. Whether you prefer a refreshing white wine, a fruity rosé, or a light red, you'll find options to satisfy every palate.
For Aperitifs:
When summer aperitifs are in full swing, it's essential to have a selection of refreshing and tasty beverages at hand.
For example, rosé is an essential choice. With its delicate color and fruity aromas, it is an ideal option. It accompanies moments of relaxation with a range of flavors, from juicy berries to floral undertones, making it a versatile choice that pleases many palates. Its lightness and balanced acidity make it a perfect companion for summer dishes such as salads, white meat grills, or seafood platters. We particularly recommend our Organic Rosé "Under the Ocean," priced at £10.90 per bottle. Its floral aromas, red fruits, and luscious palate will delight your taste buds and kickstart your summer aperitifs.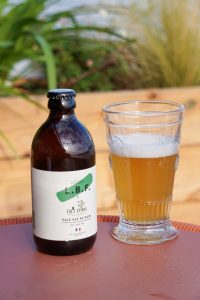 For those who prefer a hoppy alternative, beer is a classic choice for summer aperitifs. Our light and refreshing beer, brewed with unsold bread from Parisian bakeries, offers a cereal touch and a slight crispiness that pairs well with savory dishes, crispy nachos, or grilled vegetable skewers. Its fresh and citrusy notes enhance the beer's floral character. Our Pale Ale beer remains a friendly and refreshing choice to accompany your summer appetizers.
Finally, to add a touch of fizz to your aperitifs, our Organic White Prosecco is an excellent option. This Italian sparkling wine is known for its freshness and elegance. With its delicate fine bubbles and fruity aromas, it brings a festive atmosphere to any summer gathering. Whether enjoyed on its own or in sparkling cocktails like the spritz, Prosecco is perfect for celebrating sunny days. Pair it with light appetizers such as bruschettas, fresh fruits, or delicate finger foods to create a harmonious taste experience during your summer aperitifs.
For Meals:
During summer meals, the selection of wines is just as important as the dishes served. To perfectly complement your summer dishes, we present three essential wine choices. 
Our Syrah, Natural Method, with its deep color and complex aromas, offers a meaty and luscious grape variety, with beautiful notes of ripe red fruits, violet, and peony, and a hint of licorice on the finish. It is an excellent choice for grills and heartier dishes. Its rich flavors of red fruits, spices, and subtle tannins pair perfectly with grilled meats, artisanal pizzas, or robust pasta dishes.
As for white wine, it embodies elegance and summer freshness. Our Sauvignon Blanc, Natural Method, boasts a range of aromas, from citrus to exotic fruits, bringing lightness and liveliness to your meals. This Sauvignon Blanc pairs wonderfully with fish and seafood, composed salads, and vegetarian dishes. Its freshness and balanced acidity complement summer cuisine and bring a refreshing touch.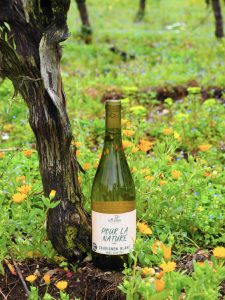 Finally, for a sparkling and natural experience, the natural sparkling white wine, or "pét-nat," is an option not to be missed, especially for a sweet touch in your meals. This effervescent wine offers a gentle fizz and floral aromas that will delight your taste buds. Our white pét-nat excels in accompanying aperitifs, fresh seafood, and, above all, fruity desserts. Its lightness and unique character make it a preferred beverage to brighten up your summer meals and add a festive note.
In summary, these different wine choices offer a varied and balanced palette to enhance your summer meals and occasions. Regardless of your menu, these wines promise delicious and convivial moments with family or friends, while celebrating the pleasures of the summer season. So, let yourself be tempted by our affordable and delicious cuvées of organic wines. Discover a new way to enjoy wine while supporting sustainable agriculture and fully enjoy the summer with moments of conviviality and gustatory delights.