We announced it to you at the beginning of the year, EthicDrinks is now a company with a mission.

For this Global recycling day, I thought it would be important to talk about what it implies exactly.
This certification is given to companies concerned by environmental or social issues.
Our "raison d'être" is to make the wine industry more environmentally friendly
by being part of a sustainable development approach for the planet and for consumers.
You discovered it last week on Télé matin – France 2:
through our process you can understand that we wish to go all the way in our environmental approach!
In order to limit our impact, we do an assessment of our carbon footprint 
to understand where the emissions are the highest so that we can reduce them.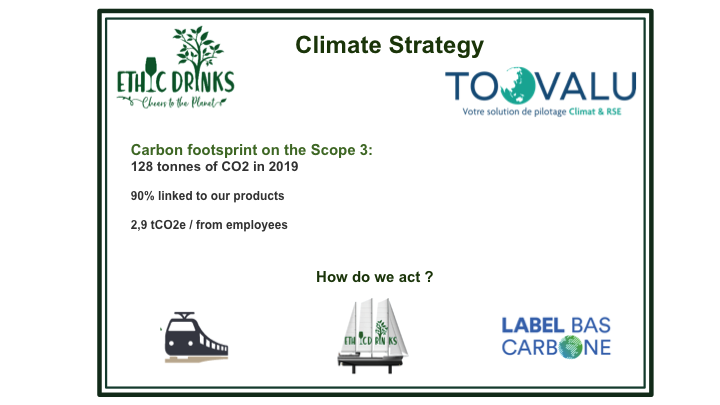 How do we act?
We asses our carbon footprint with Toovalu every year!
What is TOOVALU?
A company based in Nantes that offers training to help companies better their environmental approach,
to develop their Corporate Social Responsibility and to evaluate their carbon footprint.
 « You must count your carbon impact to better reduce it ».
We can act, and implement a corrective action plan.
 
Each emission is divided into one of 3 categories:
Scope 1

(for direct emissions linked to the manufacture of products),


Scope 2

(indirect emissions related to energy consumption)


Scope 3

(other indirect emissions: the team's lifestyle, transportation, end of life of products, etc.).



In total, EthicDrinks emitted 128 tons of CO2 in 2019, which we are reducing and offsetting through various actions…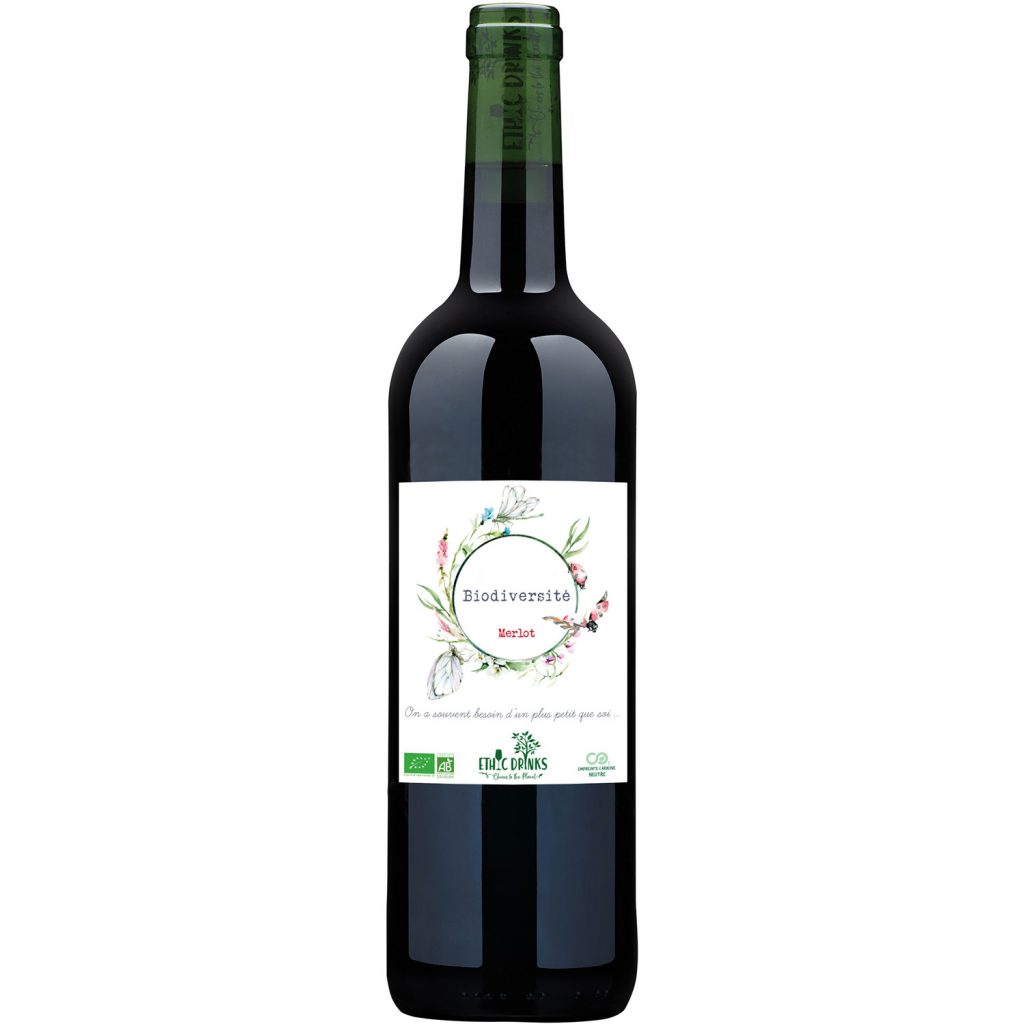 To
reduce the emissions generated during product manufacturing, we have strict and complete specifications:

– Zero plastic: our suppliers deliver to us in cardboard/kraft/string/cardboard inserts or wooden cases.

– No capsules for less waste.

– No adhesive labels (too much waste thrown away after the label is applied)

– FSC-certified paper labels and corks from sustainable, recycled and recyclable forests

– Use of vegetable and natural glue

– Lightweight bottle from recycled glass

– Dark glass from recycled glass for 80% of our bottles (the rest being rosé)

– Recycled and recyclable kraft tape for our shipments

– Green logistics: by train for France and Europe and engaged with TOWT, the first sailing transport for large exports (first trip in 2022)

– For short trips: trucks running on bio-ethanol/grape marc waste

– We supply grape marc waste to a vegan shoe brand,
Minuit Sur Terre, which uses this material in the soles of its sneakers (vegetable « leather »)
How do we act ?
On a local scale, we are committed to the CNPF to plant 2 hectares of locust trees in Saint-Émilion in Gironde.
Thus, more than 300 tons of CO2 will be compensated.

In addition to adopting a 100% ecological approach, we offset our carbon emissions by planting trees in Peru with Reforest'action.
 We are also partners with other associations:
We donate a part of our revenue to 1% for the Planet
And we participate in the protection of the Mediterranean Sea with WWF.
To protect the oceans and fight against plastic waste, we have recently joined the Surfrider adventure.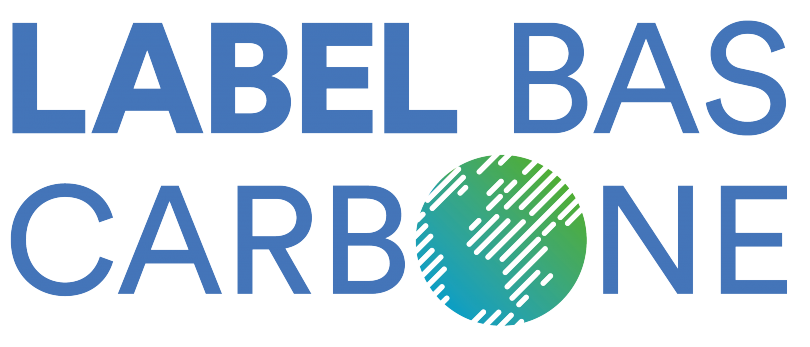 Today, World Recycling Day - The team's actions
 MARGOT'S TESTIMONY 
Within the team, we all have our little gestures to limit our environmental impact.
We all sort our waste.
Household waste on one side, cardboard and recyclable plastics on the other.
To avoid waste, many of us have a compost.
Discover the testimony of Margot, our communication officer.
Margot is 20 years old and carries out various actions for the good of the planet.
How does she organize the sorting of her waste, how does she consume,… She tells you everything about these positive actions.
I
will be back on Monday to present you our new vintage  🤗

Have a good week and see you soon!
Tiphaine